Drop 2 Block Chord Study
By Neal Nagaoka
This is a study in learning different inversions of a 4 note voicing chords. For these examples and for easier visual purpose, we will use chords based in G.
G Major 7th,
G Minor 7th,
G Dominant 7th
and G Minor 7b5
We will be using them in a 3 set system. Using the E A and D strings for the bass notes

The concept is utilizing a drop 2 voicing to create an inversion. (Note the arrows). Basically what is happening is the high note on the 1 string (or the E String) is being "Dropped" to the lower E (6th string) to be used as the bass note which creates the next inversion.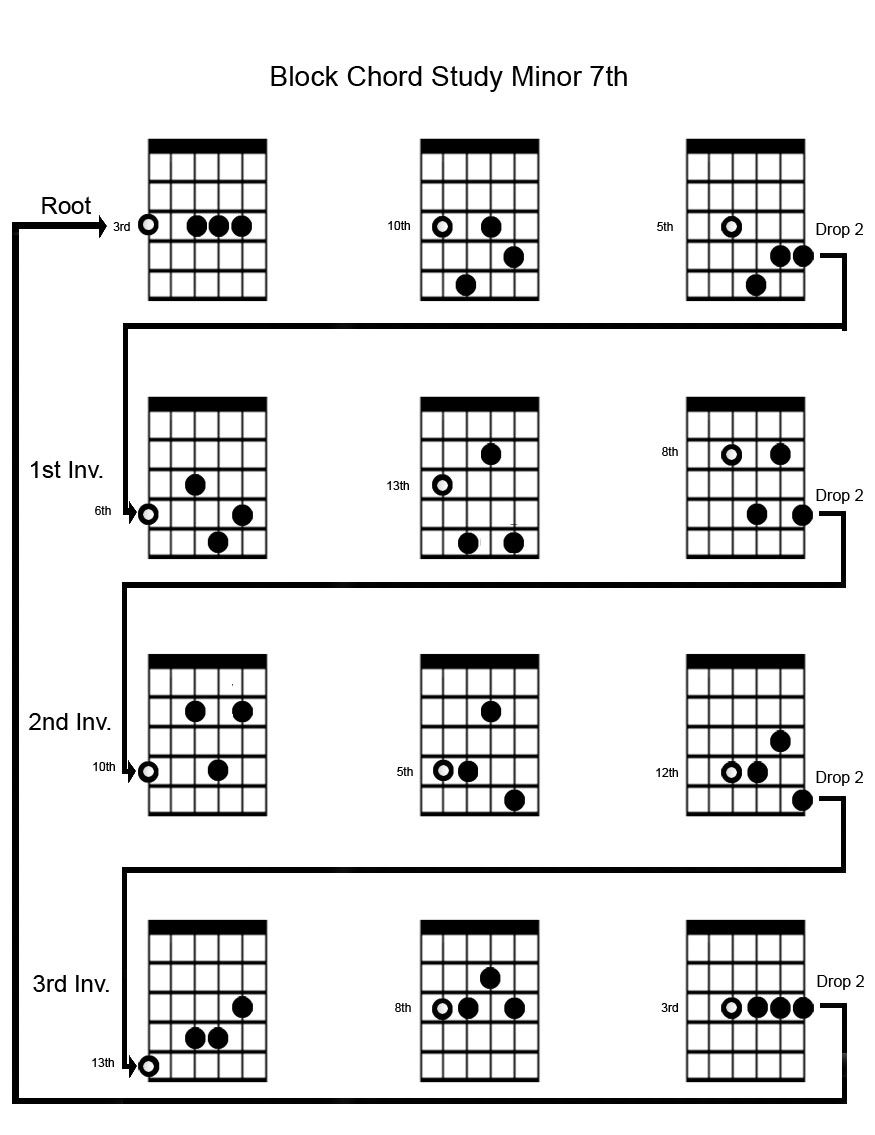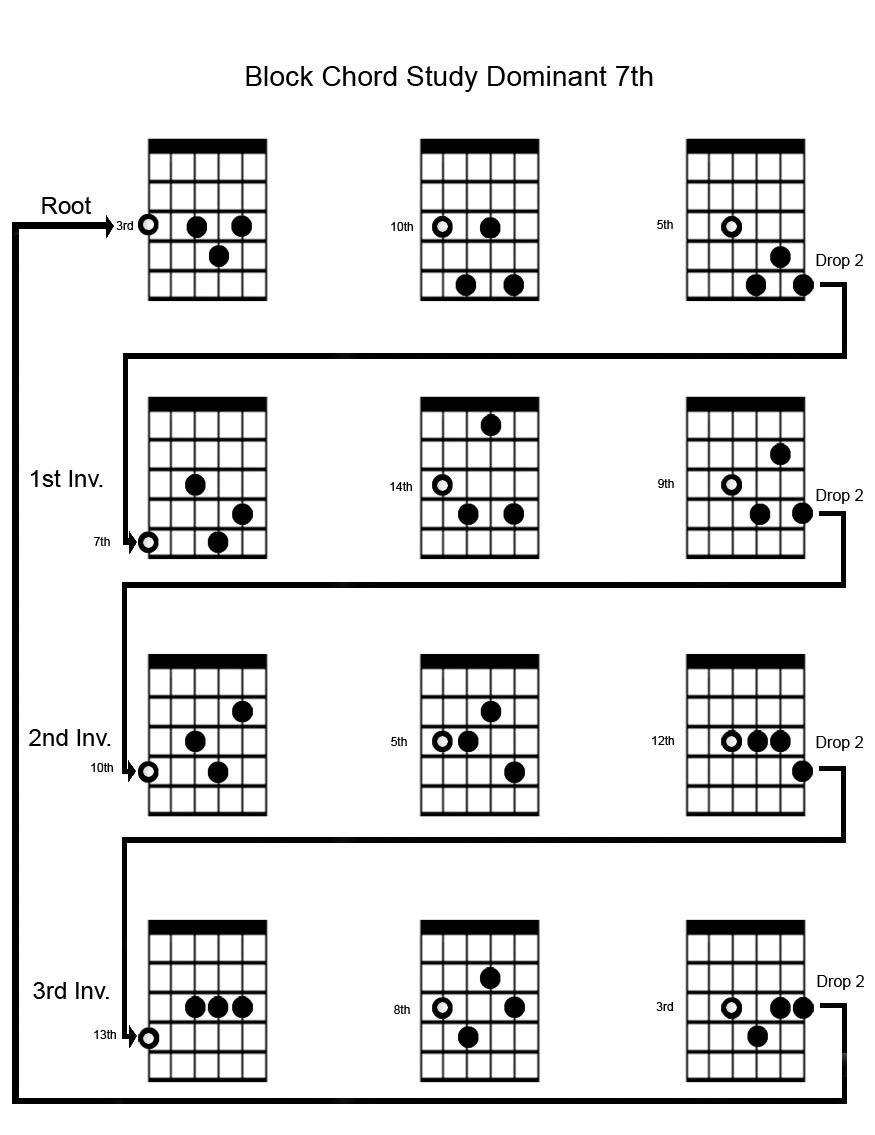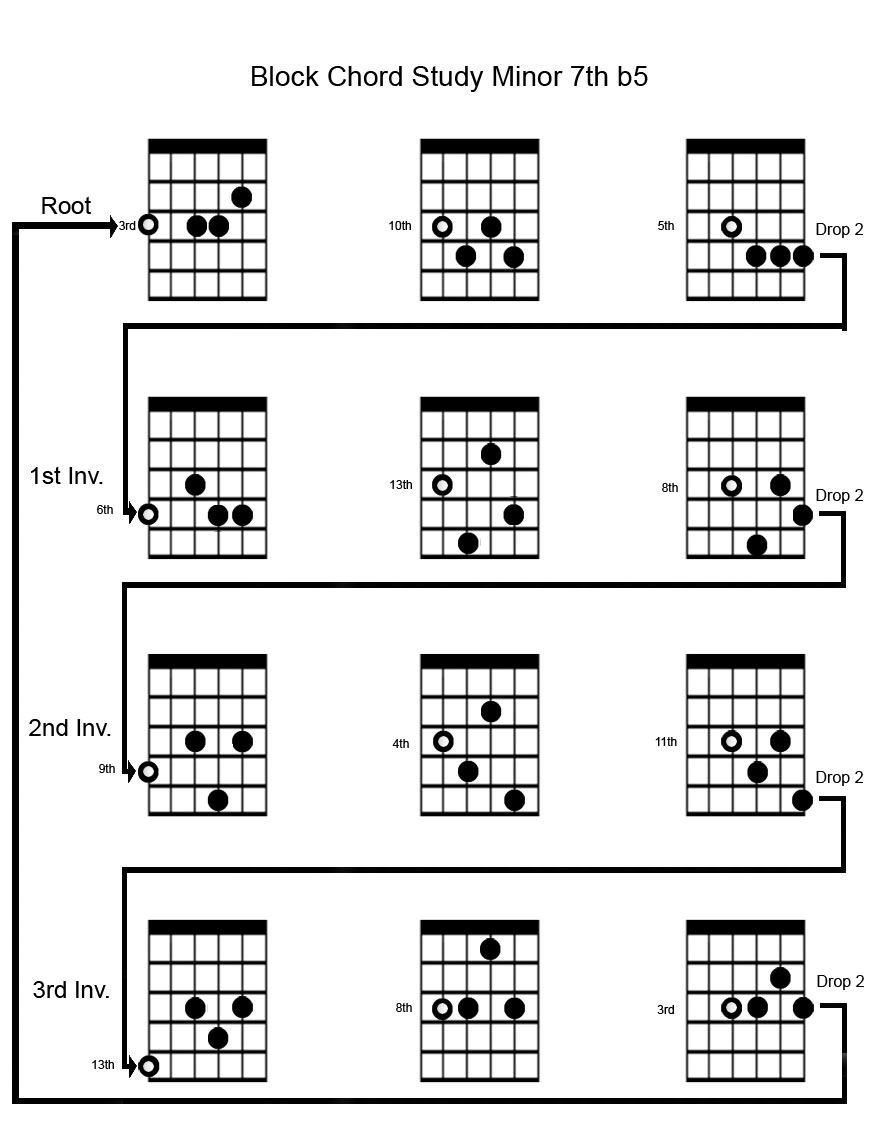 ---
The one exception is the Diminished 7th. Due to it's symetrical nature. All the inversions are the same shape but 3 frets apart.

---

This method of drop 2s can be applied as well to 6th chords as well.
But 1 interesting note is that a Major 6th is like starting on a Minor 7th but from the 1st inversion. All the chord shapes are virtually the same.

Back